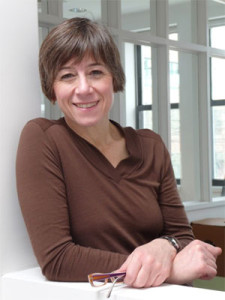 Suzanne Sataline has swallowed tear gas on Hong Kong streets, trekked to mines in the Russian Arctic, and slogged through muck dumped by Hurricanes Sandy and Katrina. Her writing has been published by The New York Times, The New Yorker, The Economist, The Guardian, The Washington Post, Foreign Policy, Popular Science, National Geographic and many more.
She's a former national correspondent for The Wall Street Journal covering religion and later, health care. Before that she worked for The Boston Globe and The New York Daily News and other newspapers.
Suzanne was a Nieman fellow at Harvard University where she studied Russian language and literature. She was awarded the Knight Fellowship in International Journalism and the Pew Fellowship in International Journalism. She has taught at Columbia University, the City University of New York, the University of Hong Kong, and at schools and newsrooms in Baku, Azerbaijan. A native of Cheshire, Connecticut, she lives and swims in Hong Kong. She can cook Italian food anywhere.